PUBLIC RELATIONS STRATEGIES FOR
ACTIVITY AND RECREATION PROFESSIONALS
One of the many responsibilities of a Recreation Director is to support the public relations and marketing strategies of the facility. There are numerous ways in which Recreation Departments promote the quality of life activities offered. Some common ways includes: newsletters, flyers, contests, community events, posters, videos, displays, brochures, health-fairs, staff and family events, promotional products (t-shirts, mugs, lanyards, etc.), local news and press releases.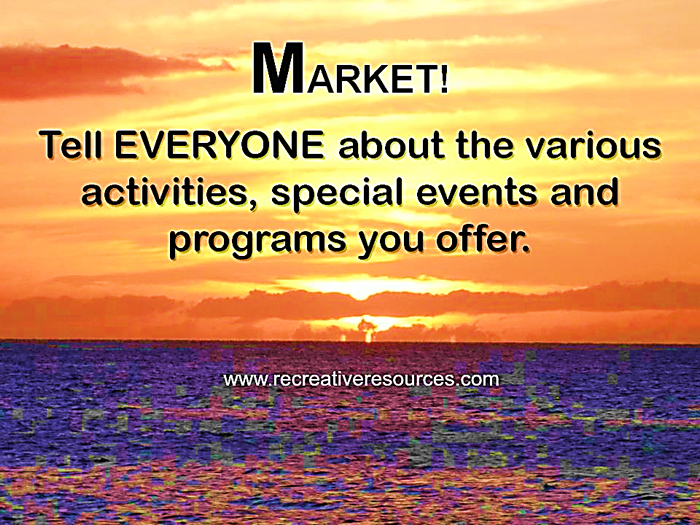 Advocacy

Facility Newsletter/Bulletin Boards

Press Releases