MANAGEMENT TIPS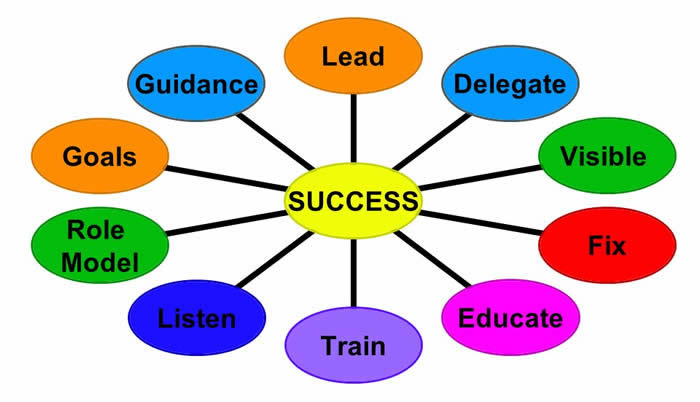 Be a leader/lead by example
If you ask your employees to work overtime, be there too.
Learn how to delegate!
The things you do well are the things to delegate. Hold on to those that are challenging and difficult. That is how you will grow.
Get out and be noticeable Management by Walking around (MBWA) does work. You make yourself more approachable. You get information first-hand.
Fix problems and don't blame It is far more productive, and less expensive, to figure out what to do to fix a problem that has come up than it is to waste time trying to decide who's fault.
Educate yourself and others
Training, seminars etc. and learn from mistakes too
Train Your Employees and Supervisors
The key to your business success is the productivity of your employees. The key to employee productivity is their perception of their immediate supervisor. Invest in training your supervisors and managers. It will pay off.
Be a good listener
Listen to the people around you. Shut up and learn.
Be a good role model
One of the most significant parts of a manager's job is for them to become a positive role model that can pull a team together and deliver the level of service expected from their customers.
Set S.M.A.R.T. Goals
Goals you set for yourself, or others, should be Specific, Measurable, Achievable, Realistic, and Time-based.
Provide Guidance
Tell people what you want, not how to do it. You will find people more responsive and less defensive if you can give them guidance not instructions. You will also see more initiative, more innovation, and more of an ownership attitude
---