LEADER FACILITATION GUIDELINES FOR GROUP ACTIVITIES

Activity and Recreation professionals play a crucial role in enhancing the lives of the elderly and other individuals in various health care settings. No one denies that activities are fun and engaging but there is a skill set involved and specific training required, along with an abundance of energy and a warm, loving heart. My free ebook offers some facilitation guidelines and tips.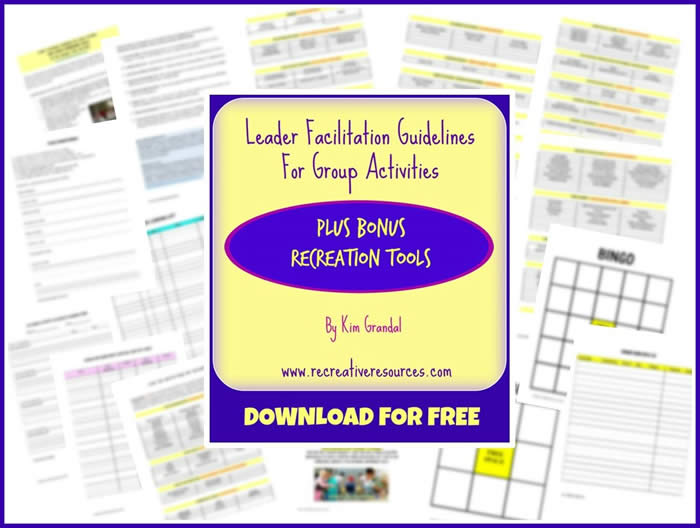 Grab your copy of this awesome PDF ebook,
along with bonus recreation tools!
It's FREE!




---