RECREATION AND ACTIVITY ATTENDANCE RECORDS

What are Attendance Records?
Attendance records are a great way of tracking residentsí activity participation. There are many different styles, formats, etc. so use a system that works best for your faciloity. Develop a system for tracking participation in groups, one to one programs, and independent activity pursuits.

Why are Attendance Records Important?
The resident's participation in activities needs to be documented in order to verify the approaches used are successful.
Participation records can also be used as verification for what is written in the resident's progress note.
Monitor service consumption.
There must be a way of monitoring residents participation and response to activities!
*********************************************************************************************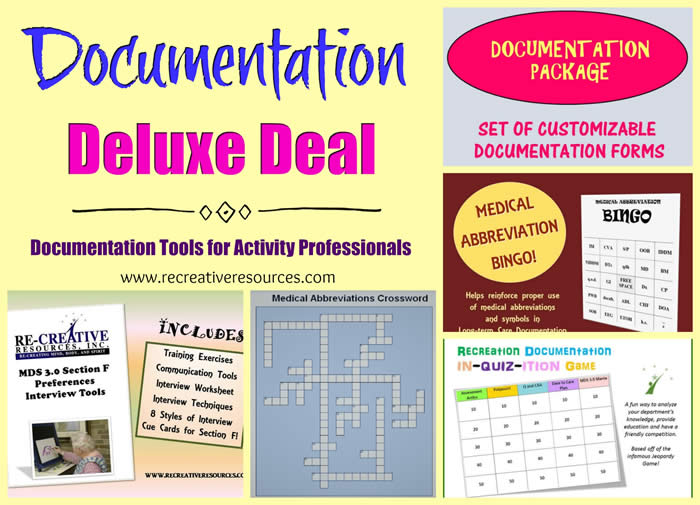 If you're interested in an easier way of completing attendance records and other forms of documentation, please visit www.recreativeresources.com/documentationforms.htm
---