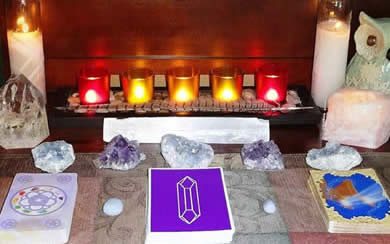 Oracle Card Readings
I offer a three or 9 card Oracle Reading using a variety of Oracle decks. If you feel drawn to a certain deck, please let me know. Options include:
*Doreen Virtue's Angel Therapy Cards
*Denise Linn's Sacred Traveler Oracle Cards
*Denise Linn's Gateway Oracle Cards
*Naisha Ashian's Crystal Ally Oracle cards
1 Card Oracle Reading - Quickie
Reading usually done in Facebook chat/10 minutes.



Oracle Reading - Audio
Reading comes as a downloadable audio file. Download your audio reading off of Dropbox (no account is needed).


| | |
| --- | --- |
| 3 Card Reading $22 | 9 Card Reading $55 |
Oracle Reading - Video
Reading comes as a downloadable video. Download your video reading off of Dropbox (no account is needed).


| | |
| --- | --- |
| 3 Card Reading $36 | 9 Card Reading $74 |
back to top
"No one better to ask then the gifted Kim. Honesty, determination, respect, love, and focus come into each reading. I have had several readings with her and they have been really helpful. It is really worth it and
I highly recommend it." Kyle
Energy Readings
I also provide energy readings. If there is an item, a place, a person (must be you or deceased person), crystal, animal, etc. that you would like a reading on, send me a picture and I will be happy to share whatever comes forth. Please know, I do not consider myself a medium, however, I do touch base with spirit from time to time. There's no guarantee though. I do prefer to do these readings in an ongoing chat, such as Facebook. I find it helps with the flow. This is not necessary though. Please be sure to read the information to the left before booking a session.
1 Picture Reading (basic) - Approximately 15 minutes
provided in Facebook chat or email

1 Picture Reading (more in-depth)- Approximately 30 minutes provided in Facebook chat or email.

INTUITIVE/PSYCHIC READINGS


Many people write me and ask if I provide psychic readings. Well, the answer is yes but the question you seek, may not be what you have answered. It's best if you provide me with a picture and be open to receiving any messages that come forth, without having expectations.
What I WILL do
I will read the energy of pictures ranging from oracle cards, a picture of yourself, a deceased person, animals, crystals, or a place.
I often don't require a picture to read energy but I find it helpful.


I will receive messages which may come forth in terms of names, dates, locations, smells, nicknames, images, music, words, etc. I never know what will come forth and it is up to you to interpret the message. Most often, what I see, hear, sense, smell, etc. is symbolic but sometimes it is straight forward too.


I will offer spiritual guidance related to the messages that come forth, IF there IS a message. I let my Kimtuition guide me.
What I WON'T do
I will NOT provide readings for children, or for anyone other than the person requesting, unless the individual is deceased. To clarify: I will NOT do a reading on your significant other, or child, or other living person.


I will NOT read your future but that's not to say that some of which comes forth may be relative to possible future events.


I will NOT make up stories or give you typical psychic fluff and stuff. If nothing comes through and I feel I am not making a connection, I will refund your money. Sometimes, we are simply not meant to connect and that's ok.
Other important points to make
I do this reading when the time feels right, thus it may take a day or as many as ten days, to complete.


I do your reading while meditating alone, thus no skype, google, or telephone. There are times though, that I like to chat on Facebook while doing energy readings. I find that helps the flow of energy.


My readings typically are about the here and now, however past or future information may come forth in order to help you deal with or understand current situations. It's important to not have expectations and just go with the flow of the reading.


Once payment is made, please send me a picture (if applicable) of what/who you would like for me to read. Be sure it is a clear picture and if you are requesting a reading for yourself (not a deceased person), please send the most current picture. I will then email you or send a Facebook message with the reading. For Oracle Readings, you can also send a picture if you wish, but it isn't necessary.
Please read our disclaimer prior to scheduling a reading session.


If you have any questions, please feel free to contact Kim.
As a reminder...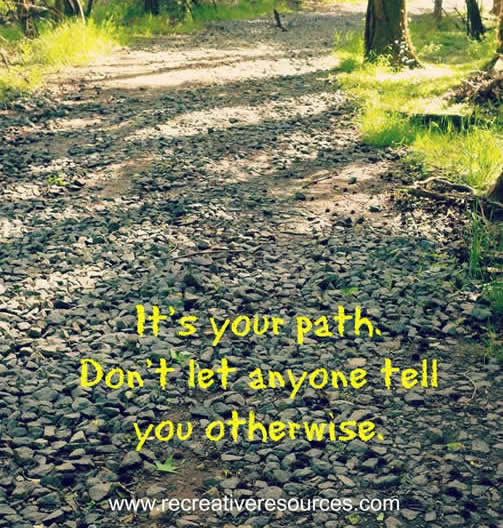 ---