NATURE, TREES, PLANTS
Crystals, Negative Ions, and More
Also check out my article, A Walk in the Woods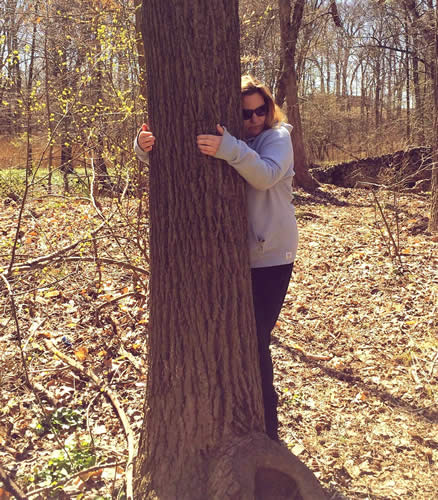 In addition to loving crystals, I am also a tree hugger, plant fanatic and overall nature loving gal. I love walks in the woods, watering my plants, waterfalls, and sitting near a stream. My mind, body, and spirit is greatly affected when I am not able to get into the woods and get grounded. I have plants all over my house, and in the nice weather, we have flowers in our gardens, but nothing beats being out in the woods hugging a tree!

Some of my favorite crystals for plants, trees, and nature include: Moss Agate, Tree Agate, Petrified Wood, Rhyolite, Smokey Quartz, and Mahogany Obsidian. I also enjoy bringing crystals like Aquamarine or Ocean Jasper to connect with water energies. There's many more crystals that are wonderful to bring out on your walks including grounding crystals such as Black Tourmaline, Red Jasper, Tiger Iron, Hematite, Lodestone, and so on.
---
Planting Seed Affirmations

I love this activity! Simply stated, you plant actual seed as well as metaphorical seeds and watch them all grow! It's a very easy and powerful experience. Just grab a plant pot of some kind, soil, seeds of your choice and have your affirmations ready to go. As you plant your seeds, state your affirmations. Watch the video for all the sparkly details!
---
Springtime Power Pouch

This crystal power pouch is designed to help you connect to the energies of Spring. Tree Agate, Green Aventurine, Orange Calcite, Tiger Eye, Pyrite, and Emerald in Spring cotton bag with affirmation card and printed directions. Stones are rough 1-1.5 inches.
---
Plant Pruning - Crystal Retuning Day
Step by Step

Plants, Crystals, Rocks
Retuning Day
---



My huge rough Green Aventurine

sits under my plant. All of my plants

have crystals placed inside as well!

Green Thumb Power Pouch

Looking to give your plants some glorious crystal energy? This pouch has my favorites for plant growth. Includes: Moss Agate, Tree Agate, Green Aventurine, Clear Quartz point, velour bag, affirmation card and printed directions.



---
| | |
| --- | --- |
| Negative Ions - Get Outside | Smokey Quartz Ethereal Crystal Energy |
| | |
---
The Tree That Pushed Me Series

This was a fascinating experience I had with this tree several years ago. I had never felt a push back type of energy from a tree before. It truly felt like it was pushing me away. I filmed the experience and the visits back to this special tree.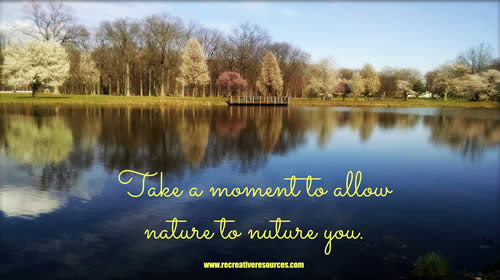 ---
Nurturing Nature Power Pouch

This crystal power pouch is designed to help you connect with the nurturing and grounding energies of nature. Includes: Tree Agate, Ocean Jasper, Moonstone, Mahogany Obsidian, Rainforest Rhyolite, Serpentine, Red Petrified Wood, large velour bag, affirmation card, and printed directions.



---
The Earth Star Chakra is located anywhere from 6 to 36 inches below the feet, aligned with the spine. Thatís a very large difference but itís important to try various techniques and distances, until you find what works specifically for you. The colors often associated with this chakra are black, brown, and deep burgundy. Key points that are said to be associated with this chakra include:
Acts as a grounding cord that connects us to Mother Earth in a physical and spiritual sense, to the crystalline grid, and to the Earthís magnetic core.
Connects us to Gaia AND universal energies.
Connects the etheric body to the physical world so we can live on this plane.
Helps stabilize and release energy.†
Works closely with the Root Chakra to keep us grounded and centered.
Helps us live in the present moment and enjoy life on this planet.
Holds past life and karmic information.
Grounds the entire chakra system.
Part of the etheric body, not the physical body.
Earth Star Chakra Crystals

Hematite, Black Tourmaline, Black Kyanite, Black Obsidian, Chiastolite, Smokey Quartz, Garnet, Ruby, Petrified Wood, Picture Jasper, Shungite, Fire Agate, Black Onyx, Lodestone
Earth Star Chakra Affirmations

*I am connected to Mother Earth.
*Mother Earth supports me.
*I am grounded to Gaia.
| | |
| --- | --- |
| Earth Star Chakra Guided Meditation | Earth Star Chakra Crystal Energy |
| | |