RECREATION QUALITY ASSURANCE
AND ORIENTATION MANUALS
Quality Assurance and Employee Orientation are important responsibilities of managers. Re-Creative Resources has developed tools to assist Recreation and Activity Directors. All materials will be sent via
e-mail for you to download and are typically emailed within 24 hours or less but please allow up to 72 hours. Some emails get blocked! If you do not get your order in three business days, please contact Kim and leave your phone number. Add www.recreativeresources.com, kimgrandal@aol.com and kim@recreativeresources.com to your safe senders' list. To pay by check or money order email Kim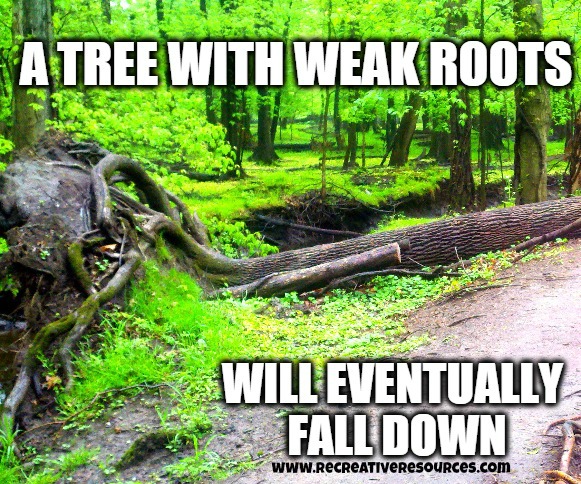 A QUALITY recreation program promotes
QUALITY of life
Recreation Department Review Manual 2nd Edition $39.95
This manual was designed to assist the Recreation Director or Consultant in providing a thorough assessment of the facility's Recreation Department in Long-Term Care facilities. The various audit tools may be utilized for quarterly Quality Assurance projects, annual review of the department, survey-preparations, or spontaneous assessment. It is also a great tool for Recreation Consultants or Directors that are new to a particular facility. These tools will assist the evaluator in determining the strengths and weakness of the department while providing the necessary information to assist in the formation of a corrective plan of action.

This incredible manual Includes: Recreation Department Overview, Environmental Review, Supplies and Equipment Review, Activity Calendar Review, Activity Calendar Analysis, Resident Rights/Resident Council Review, Employee Review, Volunteer Review, Activity Evaluation Audit, Documentation Audit, Population Analysis, Resident Activity Survey, Resident Interest Analysis, Resident Quality of Life Continuum of Care Audit, and Population Quality of Life Audit. Also included are two bonus materials: Leader Facilitation Guidelines for Group Activities and List of Activities by Category.
Recreation Orientation Manual and Checklist $18.00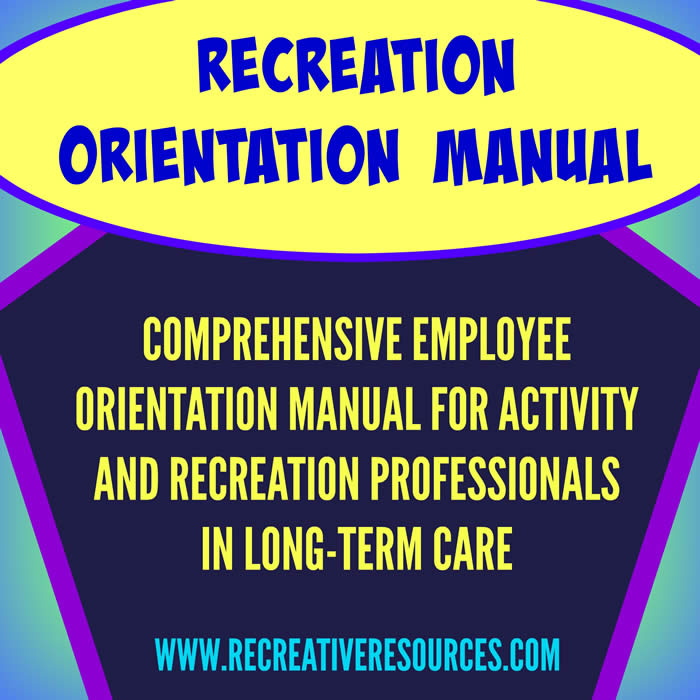 The NJ regulations require department-specific orientation programs in long-term care facilities. Does your state have a similar requirement? Orientation programs are crucial to ensuring that services are being provided safely and properly.

This orientation program includes a 19 page Recreation Orientation Manual and the accompanying checklist. The manual covers everything from personnel information, programming, techniques, working with other departments, infection control, safety, supplies and equipment, and more.